New Delhi: Everyone is well aware of the beautiful friendship of Bollywood superstar Shah Rukh Khan and actress Kajol. Both of them were seen romancing with each other in many films. At the same time, in real life too, there is a special bonding between the two.
Kajol is very active on social media
Talking about Kajol, she is very active on social media. The pictures and videos shared on his Instagram often go viral. Now Kajol has shared a clip of her and Shahrukh's film 'Kuch Kuch Hota Hai' on the special occasion of Cycle Day.
Kajol shared funny clip
Kajol has posted the scene of the film released in 1998 on her Instagram page. In this video, Kajol and Shahrukh Khan are seen riding a bicycle. In this scene, Kajol suddenly falls while cycling. Sharing this, he wrote in the caption, 'And to you too the hashtag Happy BicycleDay You Too.'
Memories of Karan Johar were also refreshed.
Now this post of Kajol has also started becoming quite viral that. 'Kuch Kuch Hota Hai' director and famous filmmaker Karan Johar also commented on it and wrote, 'Oh my God I remember this very clearly. And I can't forget what happened after that."
Kajol's memory was gone
Let us tell you that Shahrukh also once mentioned this scene in one of his interviews. He had told that Kajol had fallen so fast from the cycle that she had lost her memory for a while. She was neither recognizing anyone on the set nor was she able to recognize herself. However, after sleeping for a few hours everything was fine.
Fantastic movie story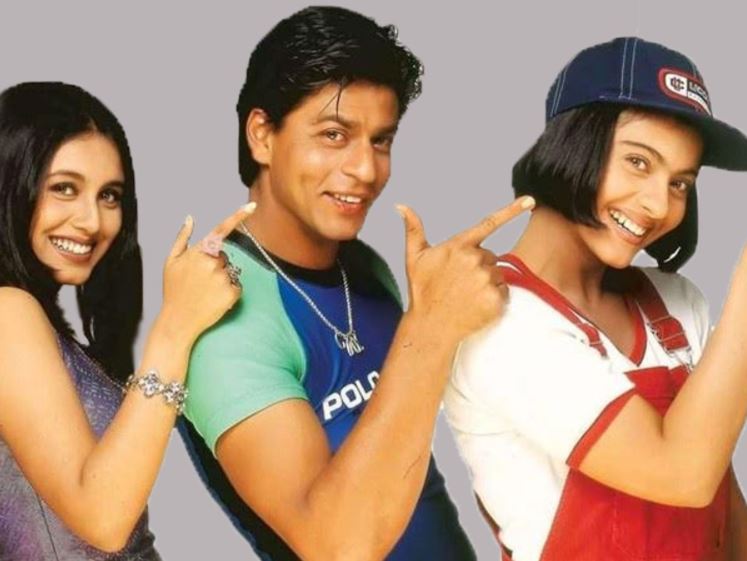 Significantly, in this romantic blockbuster film, apart from Kajol and Shahrukh, Rani Mukerji was also seen in an important role. The love triangle of these three is shown in the film. Music given by Jatin Lalit in the film was also a super hit.
Kajol was seen in this film
On the work front, Kajol was last seen in the digitally released film 'Tribhanga' directed by Renuka Shahane. The film tells the story of 3 generations of women. Kajol played the role of an actress and dancer who has a strained relationship with a famous writer and her mother (Tanvi Azmi).
Such is the relationship of Arjun Kapoor with uncle Anil Kapoor in real life, the actor spoke openly
: Download to read on your mobile all the news from the world of country-world, Bollywood, business, astrology, religion-karma, sports and gadgets zee hindustan news app.