Ganesh Chaturthi 2021: The special day of Ganesh Chaturthi is celebrated with a different enthusiasm in Maharashtra. Apart from the common people, famous stars of Bollywood and TV also welcome Bappa to their home every year with great pomp.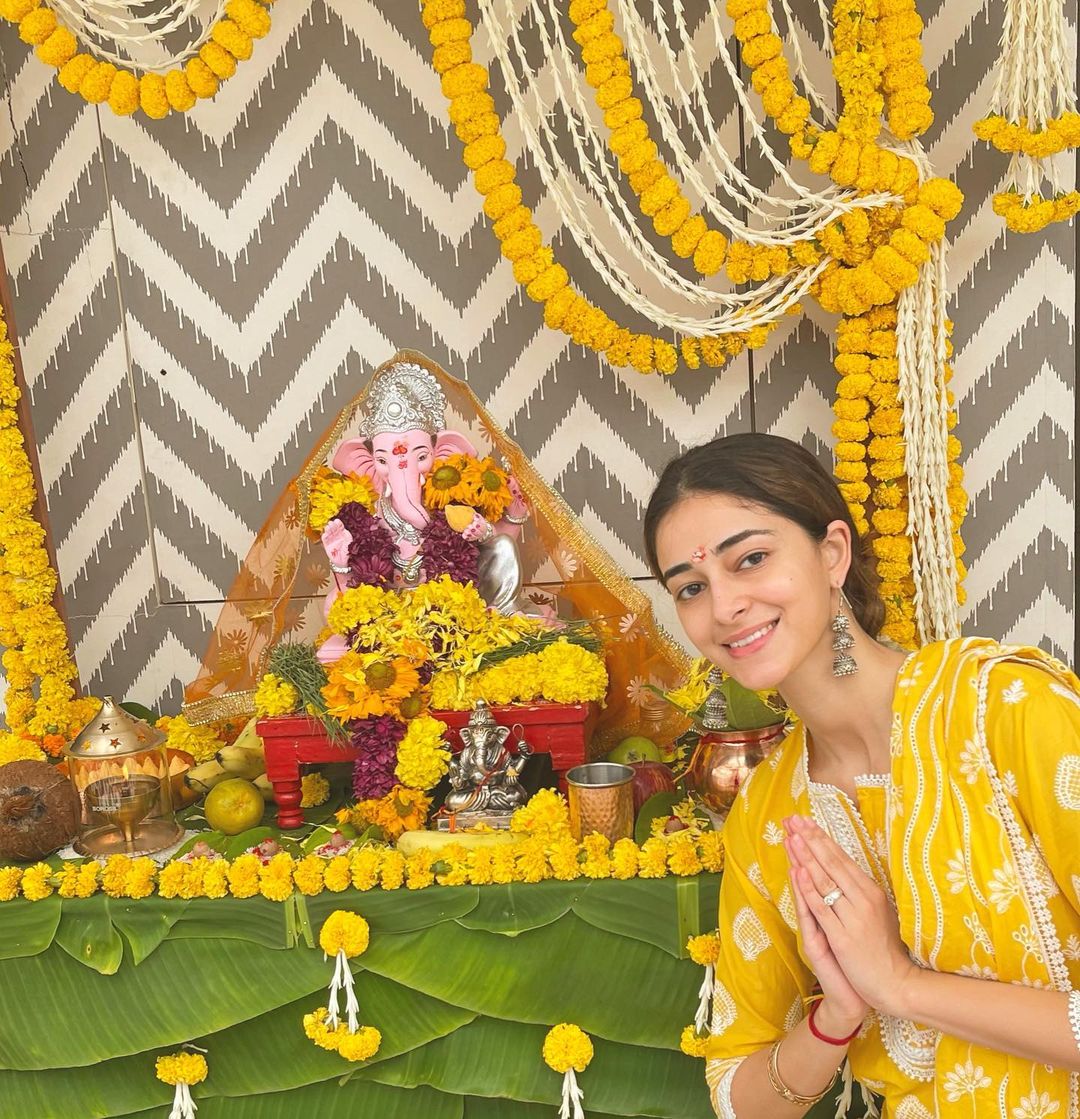 1
/5
This year Bappa is also the house of Bollywood actress Ananya Pandey. Sharing some of his pictures with Bappa, he wrote in the caption, 'Welcome to the house. Ganpati Bappa Morya. In these photos, Ananya is seen wearing a yellow suit. Behind him, Bappa's beautiful court is decorated with yellow marigold flowers.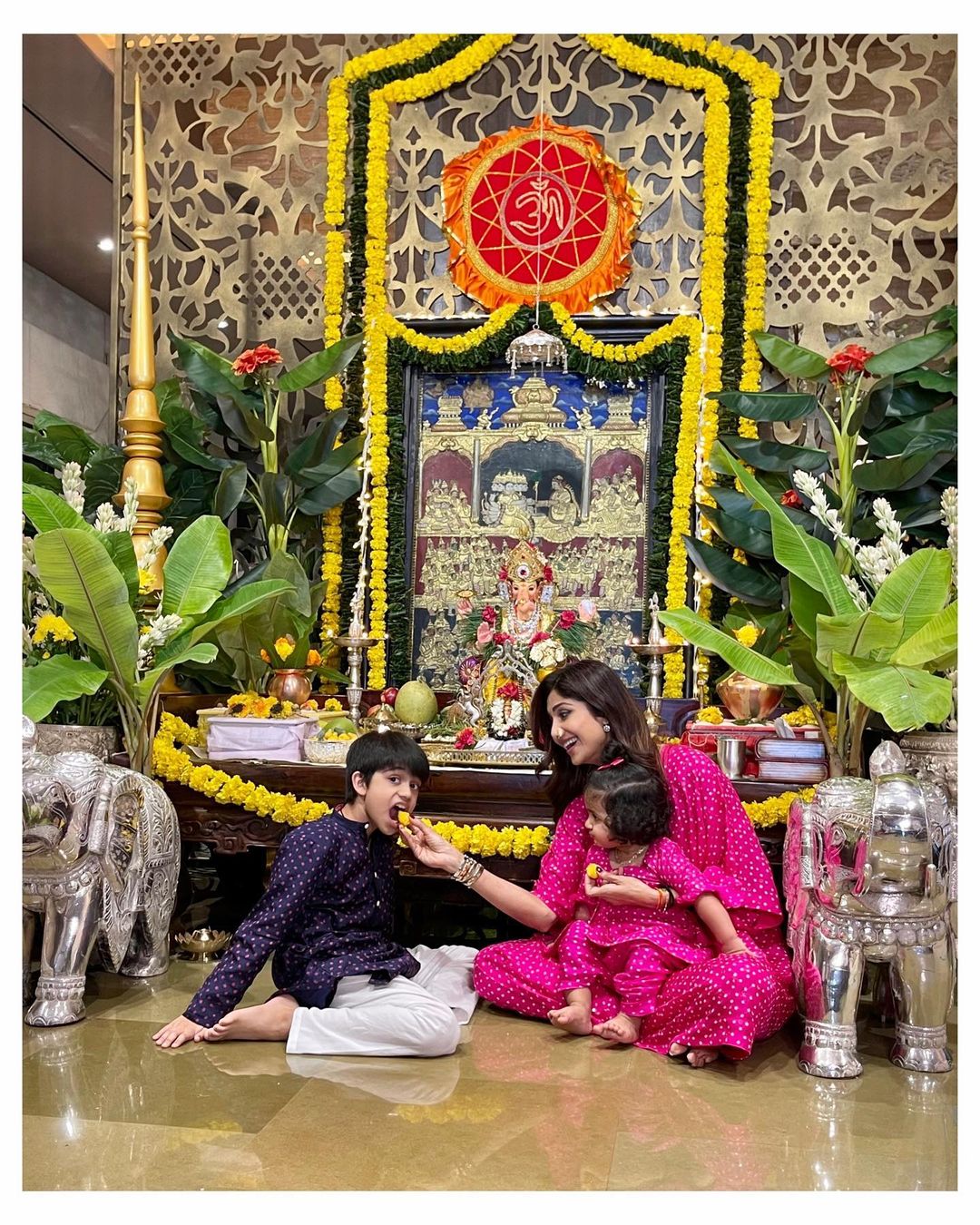 2
/5
Shilpa welcomes Bappa to her home every year. However, this year the situation of his family is not going well. Actually, her husband Raj Kundra has been in jail for a long time. In such a situation, the actress also knows that only Bappa can get rid of all her troubles, in such a situation, the actress has brought Bappa to her house with pomp despite all the troubles. She has also shared some pictures on Instagram, in which both her children are also seen with her.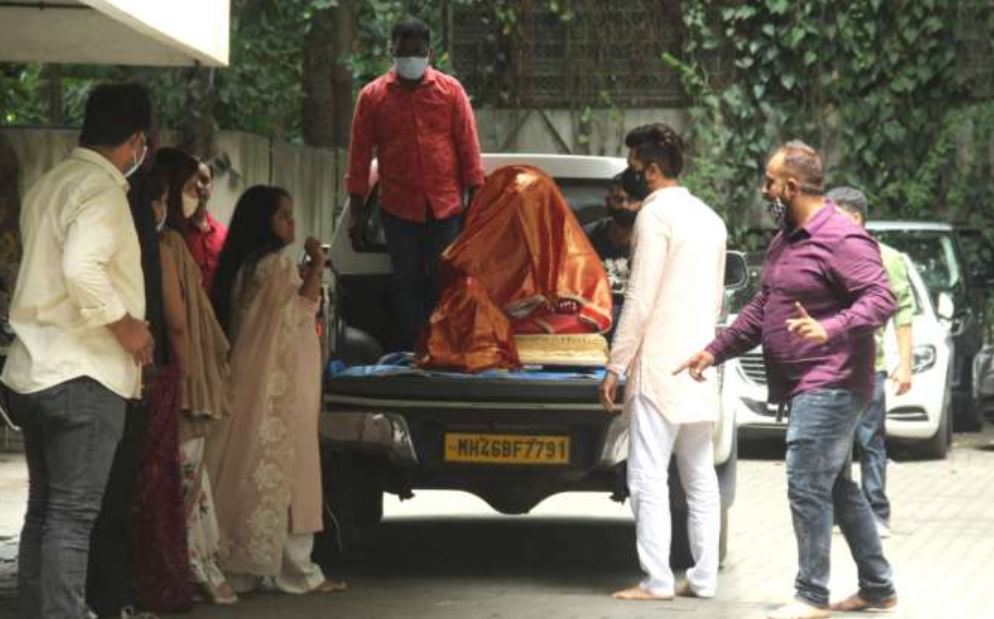 3
/5
Bappa's idol has also reached Arpita Khan Sharma and actor Aayush Sharma's house. Every year the grand court of Bappa is decorated at Arpit's house and Ganesh Chaturthi is celebrated with great pomp. However, on this special day this year superstar Salman Khan is out of the country to shoot his next film with his family.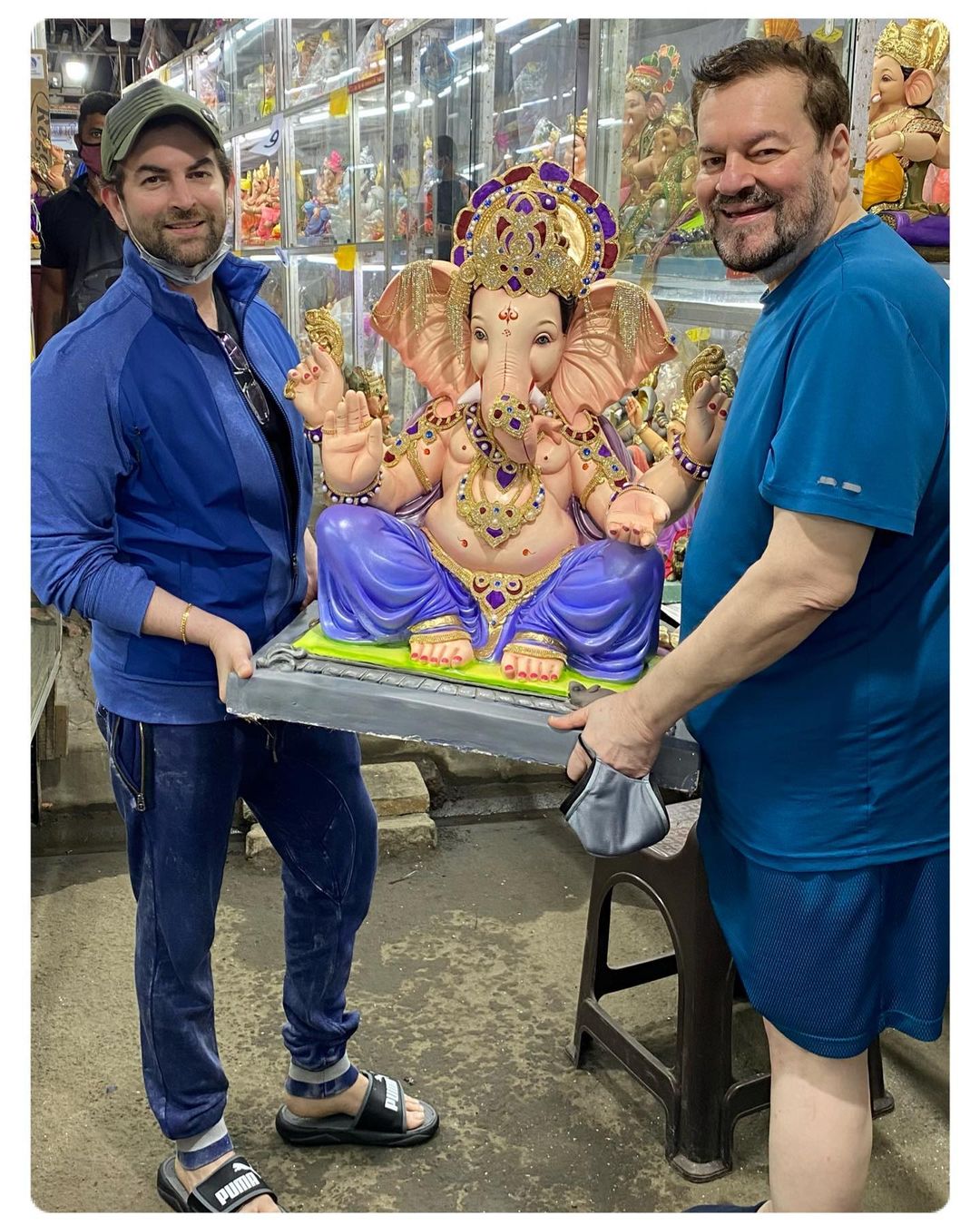 4
/5
Like every year, Neil Nitin Mukesh has brought Bappa to his home. He has also shared a photo on Instagram, in which he is seen carrying Bappa's statue with his father. With this, he wrote in the caption, 'Ganpati Bappa Morya. They have come home. Like every year, we eagerly wait for this day. Waiting to bring his beloved Bappa home, Papa's condition becomes like a child. Preparations begin months in advance in the family to celebrate his arrival at Mukesh's residence.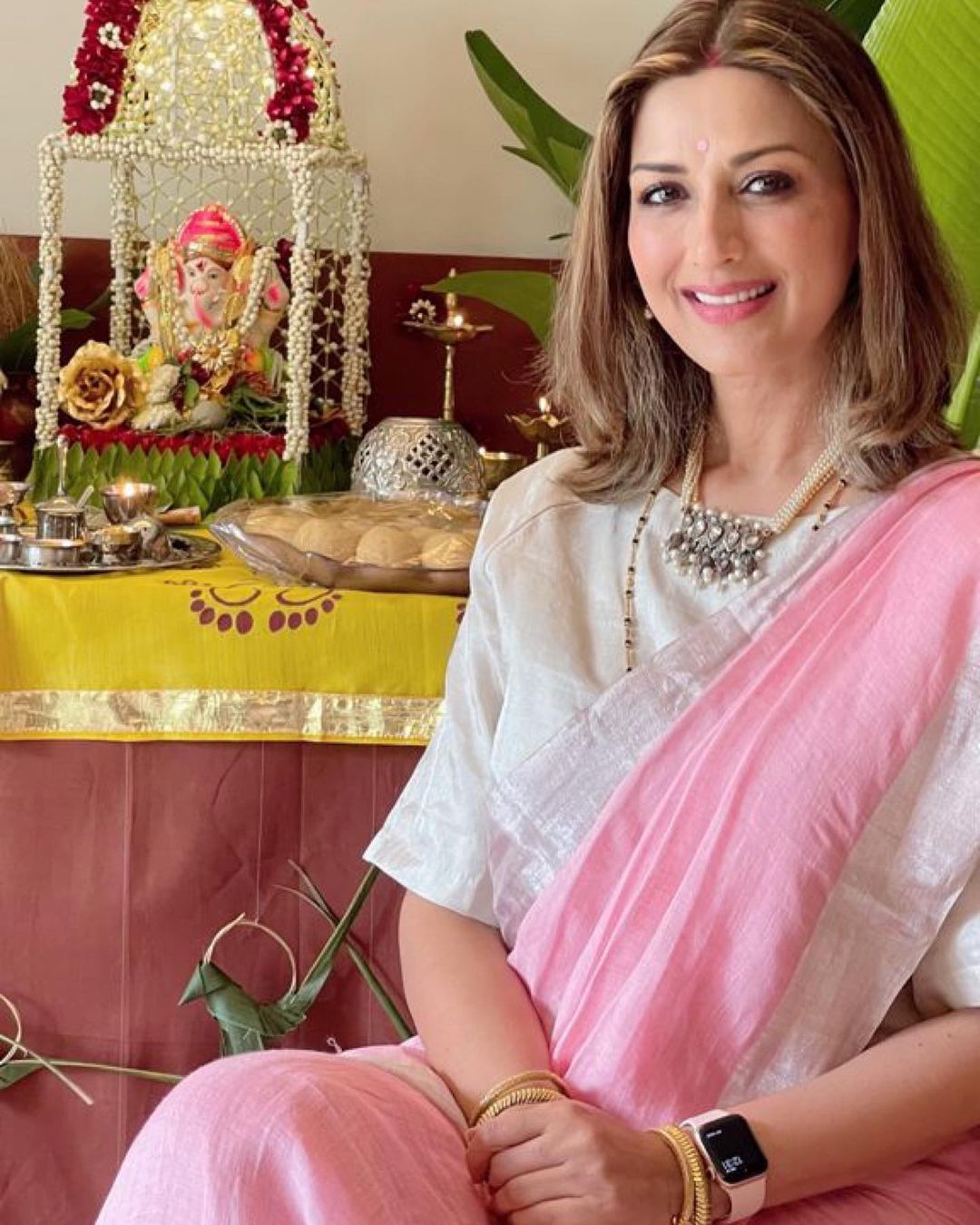 5
/5
Actress Sonali Bendre is also a great devotee of Bappa. This year he has welcomed Bappa in his house. Sonali has also shared some of her pictures with Bappa on Instagram. Here she is seen wearing a light pink and white color saree in a sober look. Apart from these, many other Bollywood stars have also welcomed Bappa and wished the countrymen a happy Ganesh Chaturthi.